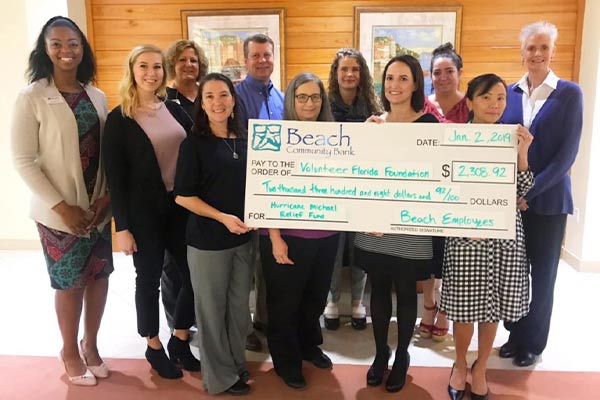 Investing in our Community
As a community bank, we invest in the future of the communities we serve. At BeachBank, lending money is only one way we invest in our communities; we support many local organizations with donations of our resources and time.
$
57
MM+
Paycheck Protection Loans Approved
35
+
Community Organizations Supported
$
100
K+
Donated to local relief efforts
COVID-19 Updates
We understand that now, more than ever, our clients and communities are in need of support. We continue to actively monitor ongoing public health and financial market developments so we can provide critical information and strategies for our clients and teams. Here you will find updates on our services and community support initiatives in response to COVID-19, including our Beach Cares Initiative and $100K donation to local relief efforts. For additional information or resources, please don't hesitate to reach out to our expert banking and lending teams.
Beach is built upon a foundation of community commitment. Our hearts are with those who have been affected by COVID-19 and we are firm in our resolve to continue offering you the highest level of service, security, and support.
We are here to help.
View our SBA/Payroll Protection Program Page
April 13, 2020
BCB Launches Beach Cares COVID-19 Support Program, with $100K Commitment to Local Relief
March 18, 2020
A Message from our President & CEO, Chip Reeves
March 13, 2020
A Message from Beach Community Bank
A Few of the Organizations We've Supported in the Last Year