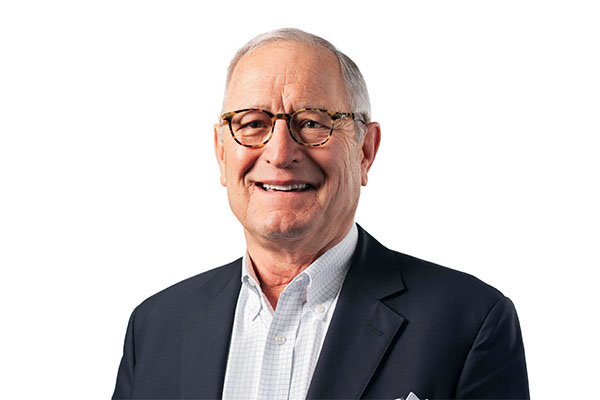 James C. Cherry
Former CEO, Park Sterling Bank
James C. "Jim" Cherry is currently a financial services industry consultant. He served as chief executive officer and a director of Park Sterling Corporation (NASDAQ: PSTB) since its formation and of its wholly owned subsidiary, Park Sterling Bank, since leading a successful $150 million initial public offering in August 2010, listing on NASDAQ, and reconstitution of the management team and board.
He led the successful transformation of Park Sterling from a commercial bank with approximately $488 million in assets, 3 offices in North Carolina, less than 50 employees and limited services, to a full service consumer and commercial bank with over $3 billion in assets, 54 offices in North Carolina, South Carolina, Georgia and Virginia, over 500 employees, and ranked as the largest community bank in the Charlotte, North Carolina MSA. This was accomplished in less than 6 years through a combination of open bank acquisitions and organic growth in existing and de novo markets. In 2015, Park Sterling was recognized by Fortune as one of the "Top 100 Fasted Growing Companies" traded on a major U.S. stock exchange. Mr. Cherry retired from active management when Park Sterling was acquired by South State Corporation (NASDAQ: SSB) in November 2018.
Prior to joining Park Sterling, Mr. Cherry spent 30 years with Wachovia Corporation and its principal subsidiary, Wachovia Bank, in various leadership roles including, most notably, as Head of Trust and Investment Management, President of Virginia Banking, and Chief Executive Officer of Mid-Atlantic Banking.
Mr. Cherry is a native of Lynchburg, Virginia, a graduate of Virginia Episcopal School, has his B.A. degree form Hampden-Sydney College, and completed the Executive Program at the Darden School of Business at the University of Virginia. He is currently a director and member of the executive committee of South State Corporation and its wholly owned subsidiary, South State Bank; and, a director and chairman of the audit committee of Armada Hoffler Properties, Inc. (NYSE: AHH) a Virginia Beach, Virginia, based REIT. He is a past Chair of the Virginia Bankers Association, the Virginia Bankers Association Educational Foundation, the Virginia Foundation for Independent Colleges, the United Arts Fund for Richmond, the Sigma Nu Educational Foundation; and, SigmaNu International Fraternity; and, he is a former Trustee of the Virginia Museum of Fine Arts and of the Virginia Commonwealth University School of Engineering Foundation. He served as Co- Chair of former Virginia Governor Douglas M. Wilder's Richmond Mayoral Transition Committee and as Chair of his Search Committee for a new City of Richmond Chief of Police.